by Mark Quam (edited by Suzon Gordon)
As of June 11th, bus riding is no longer restricted to emergency trips and residents are welcome to ride for any purpose at no charge. In the midst of the COVID-19 pandemic, Eau Claire residents have been able to ride Eau Claire Transit (ECT) buses at no cost for trips of an essential nature such as medical, grocery and pharmacy needs. The number of passengers on each bus will continue to be limited for safety.
ECT requests that their drivers wear face masks. Bus riders are encouraged to wear masks as well but it is not a requirement. In Rochester, MN passengers must wear masks or they will not be allowed to ride the bus. Eau Claire Transit is in the process of installing permanent safety shields on all of their buses to keep drivers safe and limit physical contact between the driver and riders.
Phil Swanhorst reports that bus drivers and maintenance workers for ECT are being provided personal protection equipment to clean and sanitize the city buses while staying safe. Eau Claire Transit will continue to monitor the current COVID-19 health crisis and adjust their services as needed depending on the recovery or setbacks of COVID-19.
There are Federal COVID-19 stimulus relief funds coming for Eau Claire Transit but there were no details regarding when and how those funds will be distributed. While the money will be helpful, it still may not be enough to cover all of their losses.
Looking ahead, the Chippewa Valley Transit Alliance (CVTA) would like to see low income or economically challenged residents continue to be able to use public transit at no charge.
Coalition for More Responsible Transportation
The Coalition for More Responsible Transportation (CMRT) is a Wisconsin statewide coalition of non-profit organizations and public transportation advocacy groups. CMRT works to bring attention to public transportation issues around Wisconsin and address local transportation issues as well. Jonah and other Wisdom affiliates are members of CMRT. CVTA is also a member of CMRT.
Mark and Phil attended the most recent CMRT webinar on June 18 and spoke briefly about the Eau Claire Transit bus system and some of the challenges riders face when trying to reach their final destination where transit may not always go to or be accessible to that destination. The webinar covered those same issues in Madison, La Crosse and the Fox Cities.
Mark Quam is on the WISDOM Transit Group, part of the "Coalition for More Responsible Transportation", and JONAH Board Member.
Phil Swanhorst is a retired bus driver, CVTA member and JONAH Board member.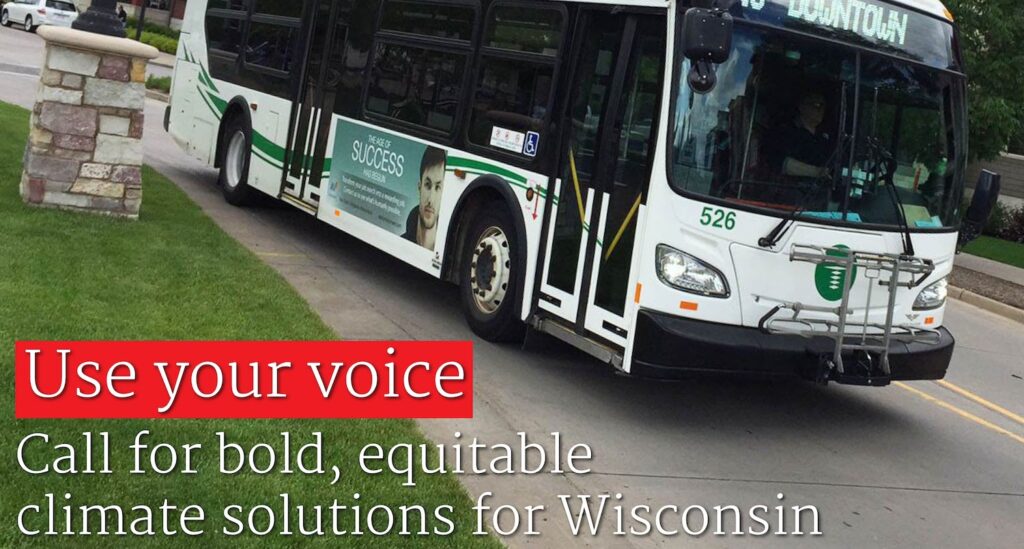 Follow CVTA on Facebook to stay abreast of their activities and actions! https://www.facebook.com/chippewavalleytransitalliance/