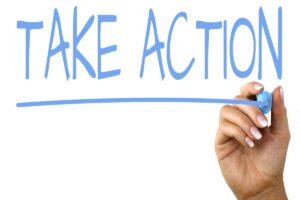 (updated July 6, 2022)
Keep an eye on this page for what you can do to make an actionable difference on social justice issues!
Petition to Unlock the Vote!
Join EXPO, FREE, WISDOM, Project Return, and JONAH as we work to get voting rights restored to WI people on community supervision for a felony conviction.
The right to vote is fundamental to our nation's democracy and should be guaranteed to every citizen.
One out of every nine African Americans are disenfranchised in comparison to one out of every 50 Wisconsin voters.
Research proves that restoring voting rights upon reentry helps lower recidivism and assists with rehabilitation and reintegration into society. Learn more here: https://expowisconsin.org/get-involved/unlock-the-vote/
How you can make a difference! Sign the petition to the Wisconsin Governor here: https://secure.everyaction.com/YTFH1XsyXEG04t90cfD9JA2
Questions? Contact Kelly at kellym@expowisconsin.org or Nycki at nycki@expowisconsin.org
Bus Passes for People Experiencing Homelessness
Bus rides provided homeless residents with a vital link to jobs and job training, to medical appointments and to mental health and substance abuse counseling, to grocery stores, and more. The program allowed many homeless people to hold down jobs for the first time, to receive improved health care, and to receive other services they need to improve their life situations and, in some cases, to work toward obtaining housing of their own.
To speak on behalf of this effort, contact Eau Claire City Council members and let them know that you support free bus passes for the city's homeless population, and the proposed efforts that would address that issue. City Council members contact information is available here: https://www.eauclairewi.gov/government/city-council/city-council-members
Questions? Contact Phil at swanhorstphilip@yahoo.com or Julian at julianemersonec@gmail.com.
Drivers Cards for Immigrants
This is an ongoing effort as it has many barriers. If you support drivers cards for immigrants here are two things you can do:
Contact your state legislators with these comments (as often as you like): Immigrants are essential workers and driving is necessary. Without proper documentation
they may find themselves driving without licenses or with false documents. Providing them with an opportunity to obtain a limited driver's license will enhance our traffic safety efforts as
well. These drivers would be required to take a driving examination that would not only focus on their ability, but also on their knowledge of traffic laws. Those granted a limited license
would be required to have their license renewed every two years as compared to an eight year renewal for regular licenses. Once these driver cards are issued, individuals would be eligible to obtain automobile insurance, thus reducing the number of uninsured drivers in Wisconsin. I ask the legislature to carefully consider this measure and support limited driver cards for undocumented individuals. These special licenses would augment traffic safety throughout Wisconsin.
2. Sign the petition! (pending, contact us to add your name for now)
More information about it, compiled by our sister affiliate Racine Interfaith Coalition (https://jonahjustice.org/wp-content/uploads/2022/07/Drivers-license-benefits-fact-sheet-3.22.19.pdf ) or contact Perla at perlaecj@gmail.com.
You can ALWAYS:
1. Contact your elected officials to share what your concerns and struggles are – this is the most impactful action, as they need to hear from their constituents!
Eau Claire City Council – https://www.eauclairewi.gov/government/city-council
Eau Claire County Board – https://www.co.eau-claire.wi.us/our-government/county-board
Find your state representatives here – https://legis.wisconsin.gov
2. encourage others to vote!
3. You can also check in with our task force leaders and find out how you can specifically help them!