Action Alerts!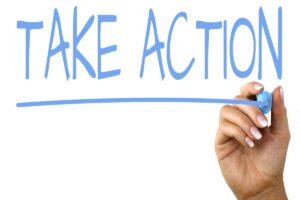 (updated August 29, 2020)
Keep an eye on this page for what you can do to make an actionable difference on social justice issues! Also, our ACTION NIGHTS are on the 4th Thursday of every month (virtual on our Facebook page during COVID) – here we guide you through making these types of actions if they are new to you, and often have special actions on those nights.
ACTION ALERT #1 – Tell your Senators to make DACA permanent!
Please read this article by Joyce Anderson of our Immigration Task Force and contact your Senator TODAY. (open until Nov election)
ACTION ALERT #2 – VOTE!
It is crucial that every person eligible to vote in WI this year does so, and with all the confusions around voting this year it is important that we each talk to our friends and family about how to do so.
Figure out how you intend to vote: absentee, early drive thru, or at the polls. All the info on dates and locations are on the EC Elections Office website: https://www.eauclairewi.gov/government/our-divisions/elections
Know what's on your ballot: www.myvote.wi.gov
Share with your family and friends why you think it's important to vote and offer these links. How else can you support them? (ride to the polls, witness signature?)
Let us know! If you contact 20 people about voting, we have $50 for you!
ACTION ALERT #3 – JONAH COVID-19 Memes
In response to the impact of the pandemic and how it deepened the grooves of injustices already in our communities, JONAH created a meme series with specific problems and associated actions. Most of them involve contacting your legislator – contact us if you need help or need more information. Know that saying something is better than saying nothing. Help us remember what we've learned by taking actions on these issues:
Here is the link to all the memes with their corresponding issue: https://jonahjustice.org/justice-stories/covid-19-memes/
ACTION ALERT #4. COVID-19 Decarceration
Ask Governor Evers to grant clemency to everyone over the age of 55 who has served more than 25 years, let him know you support him using his power to grant medical furloughs, reprieves or clemency to decarcerate the most vulnerable from our prisons as the CDC recommends considerations for persons at higher risk of severe disease from COVID-19. Call Governor Evers: Madison Office: 1(608) 266-1212 Email: EversInfo@wisconsin.gov
Ask WI DOC Parole Commission Chairman John Tate II to release WI's 3000 Old Law Parolee's, let him know you also support the release of anyone in the WI prison system who is parole eligible who currently has less than one year left on their sentence to help achieve the CDC's recommendation that social distancing strategies be used to increase space between individuals in WI facilities. Email: ParoleCommission@wisconsin.gov or john.tate@wisconsin.gov Phone: (608) 240-7280
The State is Responsible for flattening the curve in our jails and prisons and they are failing! Call your State Representative and State Senator and tell them about the powers that the WI Governor, the WI DOC Secretary, the WI Parole Chairman and the WI Circuit Courts have to RELEASE people from WI prisons.
ACTION ALERT #5 – COVID-19 Immigration Support
Call Robert Guadian, Chicago Regional ICE Director at (312)347-2400 or Email: Chicago.outreach@ice.dhs.gov to protect COVID-19 from spreading in the detention centers.
What can I say?: "Hi, my name is [NAME] and I am a resident of [CITY]. I am a member of [your affiliate]. I want to leave a message for the Regional ICE Director, Robert Guadian."
"I'm calling because I am extremely concerned about the impact which COVID-19 will have on people detained at the Dodge and Kenosha Detention Centers in Wisconsin. In the past, serious diseases have spread in detention centers across the country. Because of overcrowding in detention centers detainees are unable to practice social distancing becoming one of the easiest places for Covid 19 to spread. Detainees with medical conditions, women and children are especially vulnerable in these dangerous and overcrowded facilities.The response provided has been inadequate, frequently resulting in serious harm and even deaths. The coronavirus has now reached pandemic level and cases of Covid-19 have been detected in several immigration detention centers. Every day that immigrants remain detained poses a serious health threat to their safety. I am demanding the immediate release of all immigrants currently detained at Dodge Detention Center in Juneau, WI and the Kenosha Detention Center in Kenosha,WI. Can we count on ICE to do the right thing to prevent deaths and further contagion? Will you release the people detained at the Dodge and Kenosha facilities?" Share with 5 others in your circle so they can make the call too!