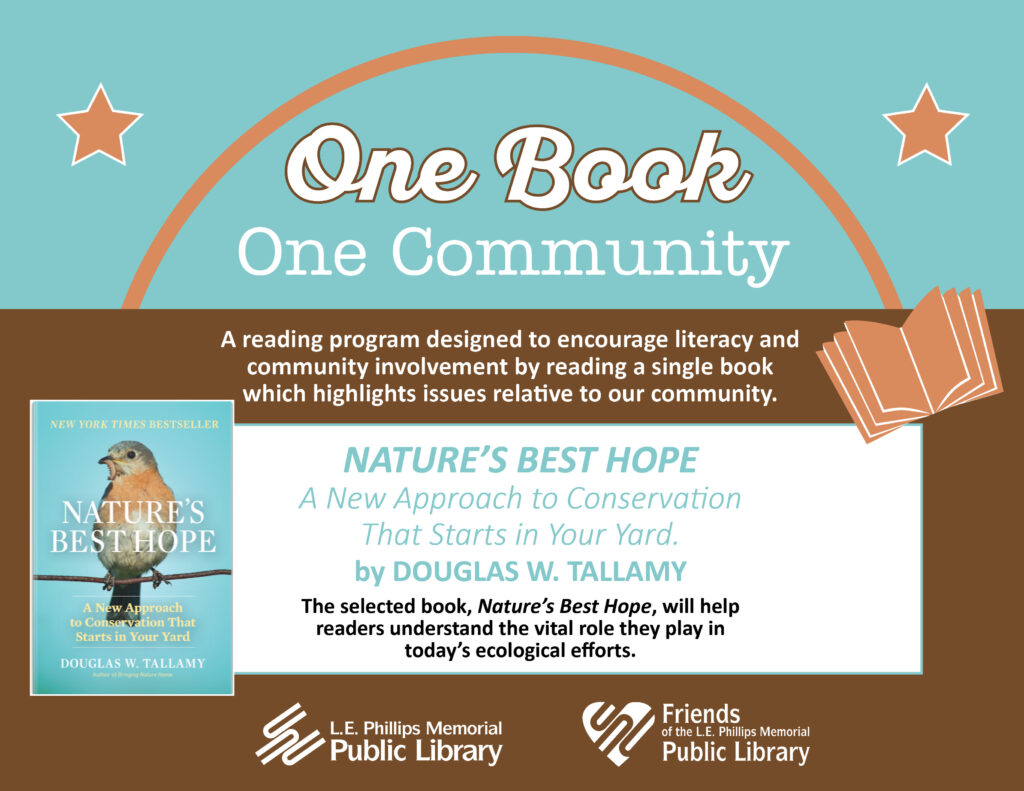 Interested in reading Nature's Best Hope in your book group? JONAH has 4 full book group sets (8 books and a discussion guide) to loan for free– text 520-250-4108 "Bookgroup" to borrow.
You can see Dr. Tallamy discuss "Nature's Best Hope" at the Chippewa Valley Book Festival on Saturday, October 14, 2023, 9:30 am.
Stay tuned for announcements about 2024 book reads!