I want to volunteer and make a difference!
You can join a task force, help with the operational functions of our organization, do short term specific volunteer tasks, or take action through our action alerts. To find where you fit – contact our Organizer, Lynn Buske at cvjonahorganizer@gmail.com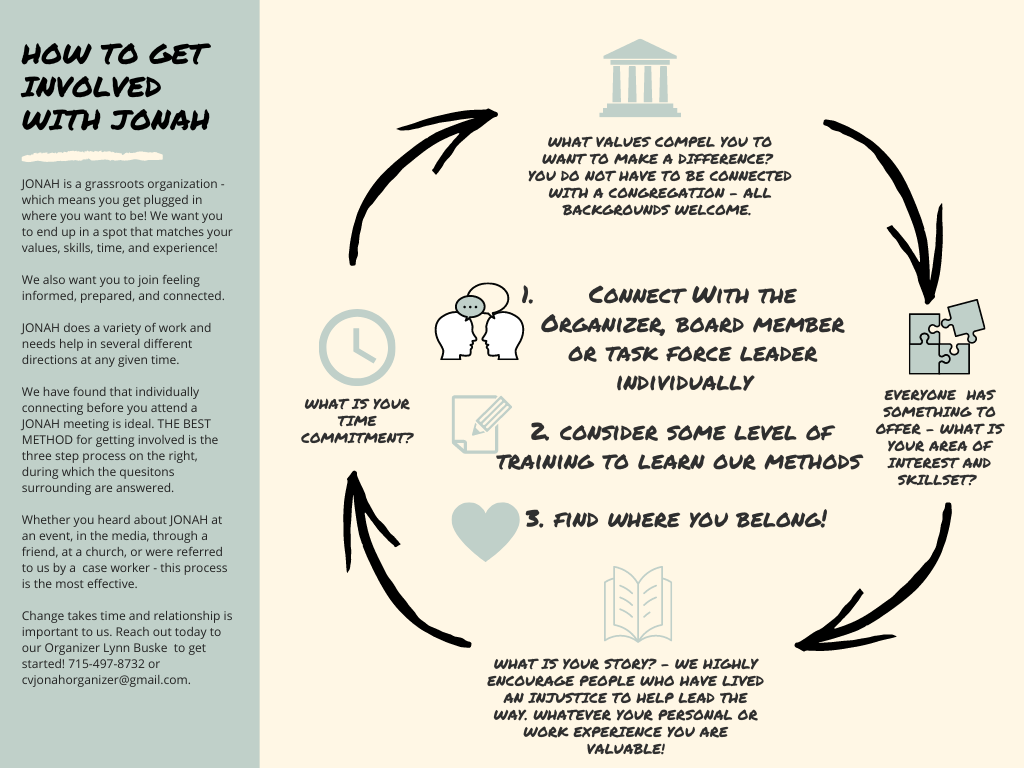 Specific Needs
As of July 2022, we need:
a Treasurer! Someone to deposit checks and attend 2-4 hours of meetings a month.
people to help organize JONAH events
Canvassers – we are doing rural and congregation outreach outside of the city of Eau Claire this summer and fall.
someone to staff the front desk once in awhile
people willing to speak to legislators
help find business sponsors and/or find/write grants
photographers
data entry
connect with employers in the area
Justice Stories Are Compelling!
Have you experienced the consequences of social injustice? Your story can change minds and lives. We need yours! JONAH shares these stories in our work to unite people. All stories matter, and we want to hear from you. Anonymity is optional. If you want to sit down with someone to hear your story, contact our organizer, Lynn Buske at cvjonahorganizer@gmail.com