supporting our native pollinators through restoring habitat
Why Letting Your Lawn Grow in May is Beneficial to Native Pollinators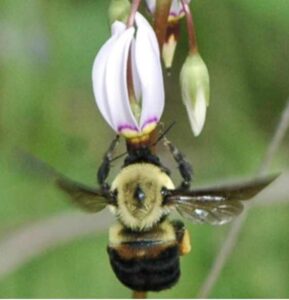 Many native bees, butterflies and moths are in decline and their losses threaten Wisconsin's wildflowers, ecosystems, agricultural crops and natural areas, which depend upon them. Conserving and improving habitats for pollinators is important for ensuring continued pollination services and our food security. In Wisconsin, crops such as apple, cranberry, cherry, green beans, cucumbers and other fruits and vegetables depend on pollinators. Honey and beeswax are also important products made in Wisconsin.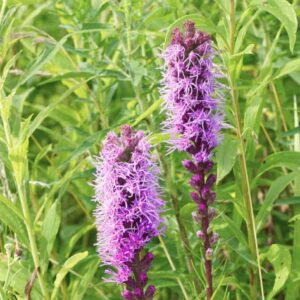 The idea with No Mow May is to designate a portion, or all of your lawn as a pollinator friendly habitat by not mowing or applying any lawn chemicals during the month of May. This will allow common flowering plants like dandelion, clover, creeping Charlie, and violet to provide food for hungry pollinators, when many other flowers are not yet in bloom. This is especially important in urban landscapes that do not border open land. At least one study has shown that unmown yards in the city have a fivefold increase in the number of bees present.
No Mow May is voluntary. You can opt to leave the mower in the garage for the month, mow less frequently, or just leave part of your lawn unmown. It's up to you.
Talk with your family, friends, neighbors, faith community, and school- and encourage them to join No Mow May. Let's show Chippewa Valley pollinators we're here for them.
Make Your Yard a Pollinator Friendly Habitat
No Mow May is just the beginning of helping our pollinators– the long-term goal is to consider the many options available to make your yard a pollinator friendly habitat. Learn more here.
Come get your No Mow May yard sign:
Share your support, and provide pollinator resources to your neighbor by putting up a NO MOW MAY yard sign available:
April 20, 5-8 pm- JONAH Earth Day at The Brewer's Projekt, No Mow May Table
May 6, 10-12am– Eau Claire Farmer's Market No Mow May Table
May 13, 10-12am– Eau Claire Farmer's Market No Mow May Table
(place YARD SIGN PHOTO HERE)
Citizen Scientists:
Want to participate in measuring the effectiveness of No Mow May? Learn more here
Calendar:
NO MOW MAY/POLLINATOR Activities
•April 10-16 Beaver Creek Reserve Earth Week
•April 20 5-8pm Earth Day at the Brewing Project (link to No Mow May poster)
•May 1 Go Native, Pollinator Art Contest and Virtual Show (Grammar, Middle and High School Students) (poster here) April 15 call, May 1 close of call, May 10 virtual show
•May 1 Go Native, Pollinator Art Contest and Show (Community) (poster here) April 15 call
•May 6, 2023 at 3-4:30 room 306 Native Plants and Native Pollinators Entomologist Arthur Kneeland, UW Stout, talks about the relationship of Native Plants and Native Pollinators and offer concrete steps to take
(link to poster)
•May 11 6-8pm Racy's Bee-side Open Mic and Art Show (sign-up begins at 5:30)
•May 13 – Native Plant sale hosted by Beaver Creek Reserve
•May 20 Youth Citizen Science Training (link to poster)
•May 15-30 Citizen Science No Mow May Data Entry (link to Cit Sci landing page)
•May 21 – Plant Sale hosted by Eau Claire Area Master Gardeners
•June 3 – Alternative Lawn Tour hosted by Sierra Club (more info soon!)
•July 22 9-4 pm – Gardens in Bloom Tour hosted by Eau Claire Garden Club (715-579-6557 for reservations)
•June 18-25 Wisconsin Pollinator Week (to do)
Who We Are: Chippewa Valley Pollinator Partnership is a collaboration of many organizations within Eau Claire and beyond working to support our pollinators, including JONAH, Beaver Creek Reserve, the CV Sierra Club, EC Master Gardeners, the EC Garden Club, EC County Sustainability Coordinator, EC City Sustainability Advisory Board, Wisconsin Natural Resources Conservation Service Pollinator Liaison, the National Pollinator Partnership- and others.
This work has been made possible by a generous Pablo Foundation grant.