By: Sue Waits
In collaboration with Beaver Creek Reserve and the Eau Claire County Office of Recycling and Sustainability, the JONAH Environmental Task Force hosted an Earth Week Open House at the Brewing Projekt on Thursday April 20th from 5:30-7PM. The objective of the evening was to inform the community about environmental initiatives and provide ways for individuals to jumpstart a more sustainable lifestyle or get involved in the different community initiatives. It also provided an opportunity for the many organizations/businesses to talk and collaborate.
Over 35 vendors set up at the Brewing Projekt providing information about groundwater, waste free shopping, composting, recycling, herbicide free lawn care and many other topics. With nearly 300 attendees it was a vibrant and active crowd. To promote discussion , the organizing team put together a Bingo game with different environmental questions which was a great way to engage the public on different environmental topics. Participants turned in their completed Bingo cards for a chance to win one of 15 door prizes donated by the different vendors.
It was a great evening and the post event survey showed that the vendors would like to see the event return in 2024. The planning team is already looking at ways to attract even more attendees.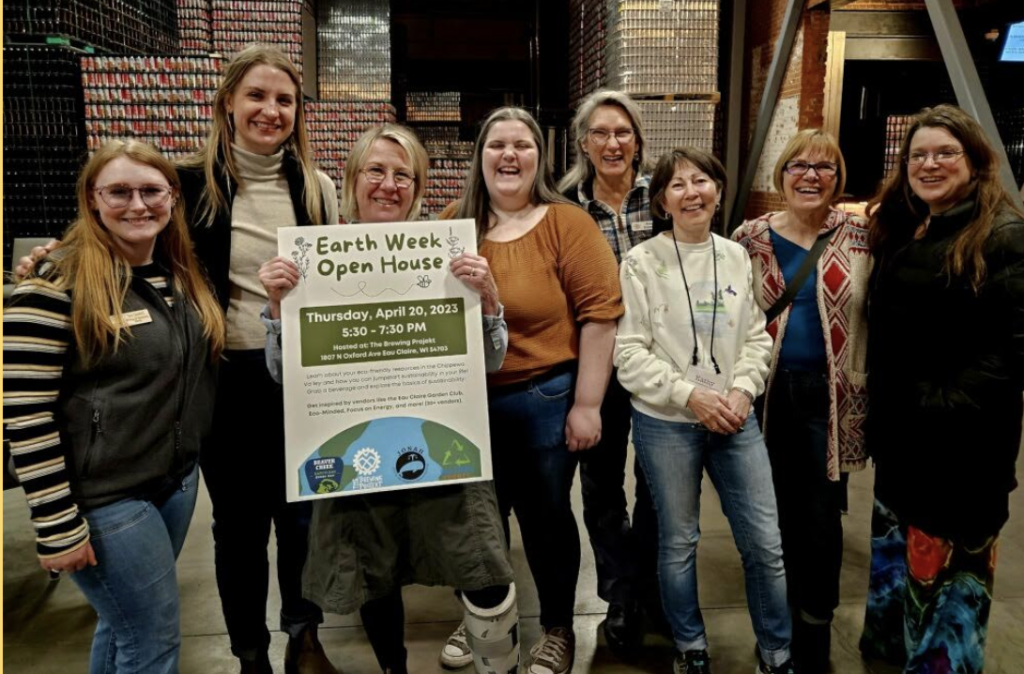 Events like this really demonstrate JONAH's mission to bring people together and collaborate on solutions. Seeds were planted and we can't wait to see what blooms!