You're invited to JONAH's 16th Annual Event!
This year, JONAH is having two separate activities on Sunday October 8, 2023, at the Brewing Projekt, in a fabulous and fun evening to set us up for success in 2024 in our organizing efforts for social justice issues in our community and beyond. Individuals are welcome to attend the one event that seems most designed for them, or consider attending both! There will be a food truck to provide dinner from 5-6pm.
1. From 4-5pm is the celebration with a focus on volunteers and congregation members. This event is free! All current volunteers and individuals from member congregations are invited to attend. We will lift up our volunteers, have our congregation ceremony, have special guest speaker: Ricardo Levins-Morales – a community organizer from Minneapolis (info: rlmartstudio.com), and more! All ages are welcome – there will be a kids corner.Please register, even though it is free, so we can keep a head count: https://docs.google.com/forms/d/e/1FAIpQLSeCE5Xjv4W0AS1nSFXiJ3Rhc4SC5lr3-Lv_iwyNkkvBwDjZxg/viewform?usp=sf_link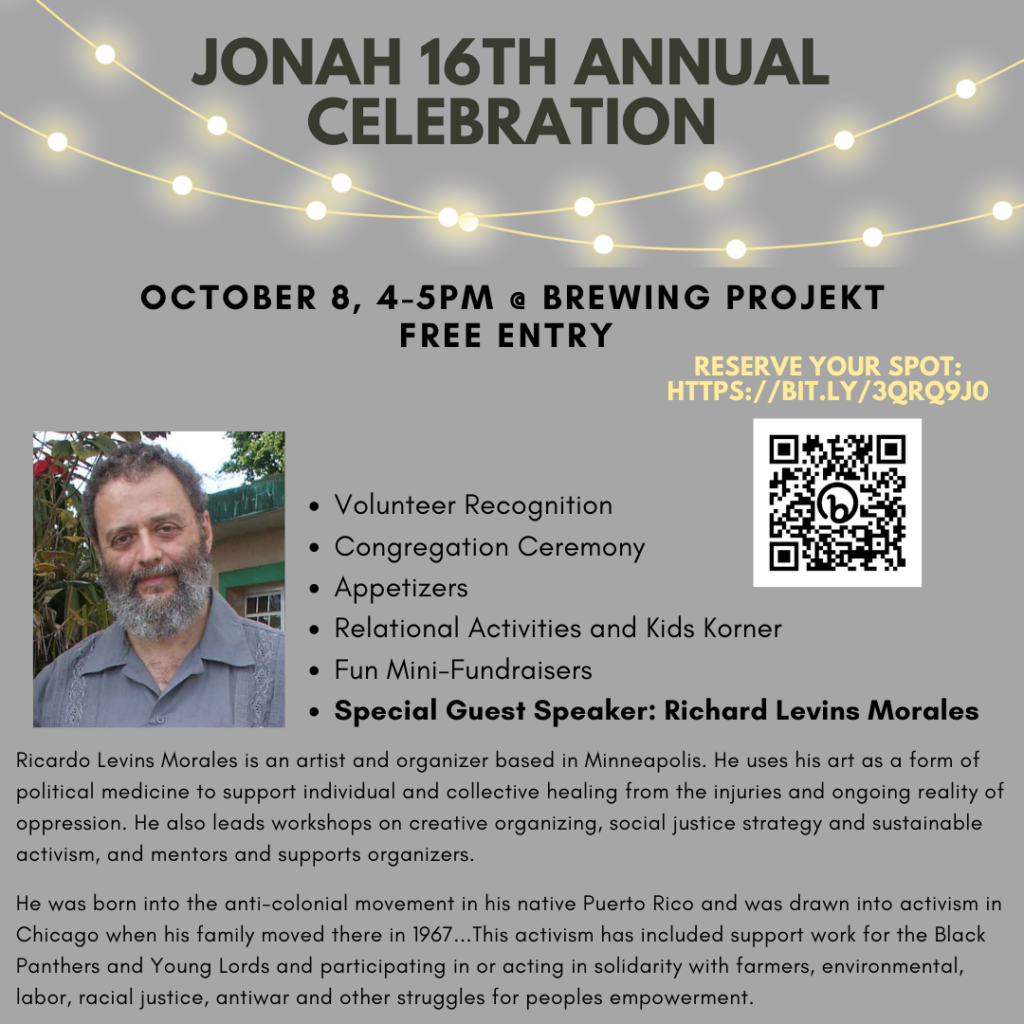 ---
2. From 6-7:30pm is the fundraiser event. A $25 ticket will get you a seat to hear the accomplishments of all the task forces, classical music interludes, dessert, and an opportunity to consider your financial contribution for 2024. We will also be announcing our first ever winner of our Jusice Ally Award to a community member. ANYONE interested in attending can get tickets at: https://secure.everyaction.com/EOP-hnire0qjvMCRw6DfCw2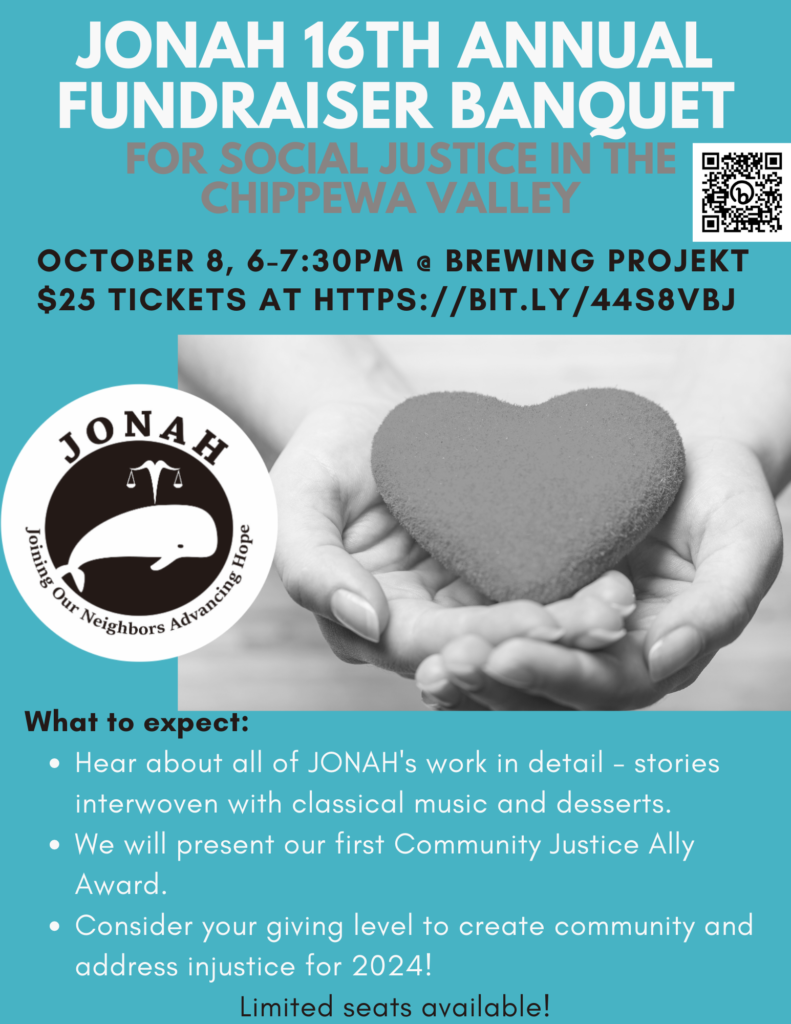 ---
Questions? Contact JONAH at 715-497-8732 or [email protected]
---
3. Volunteer? Finally, we also need some day of help! Please share with those who you think might be interested in helping or sign up yourself! https://www.signupgenius.com/go/9040544ABA82DA6FC1-annual
Looking forward to seeing everyone come together for social justice and deepen our connection to each other and our community! It's together that we are JONAH!